The Quirky table was created because we needed a place to sit.
As the story goes, every Friday morning at the stainless engineering firm, the tradition was for the boss to cook bacon butties for the team, as a tip-of-the-hat to a job well done during the week. The team grew, a seating arrangement was necessary, and The Original was born. Clearly the design of the one-piece table was highly original and someone said, "oh that's quirky".
Hello Quirky Design.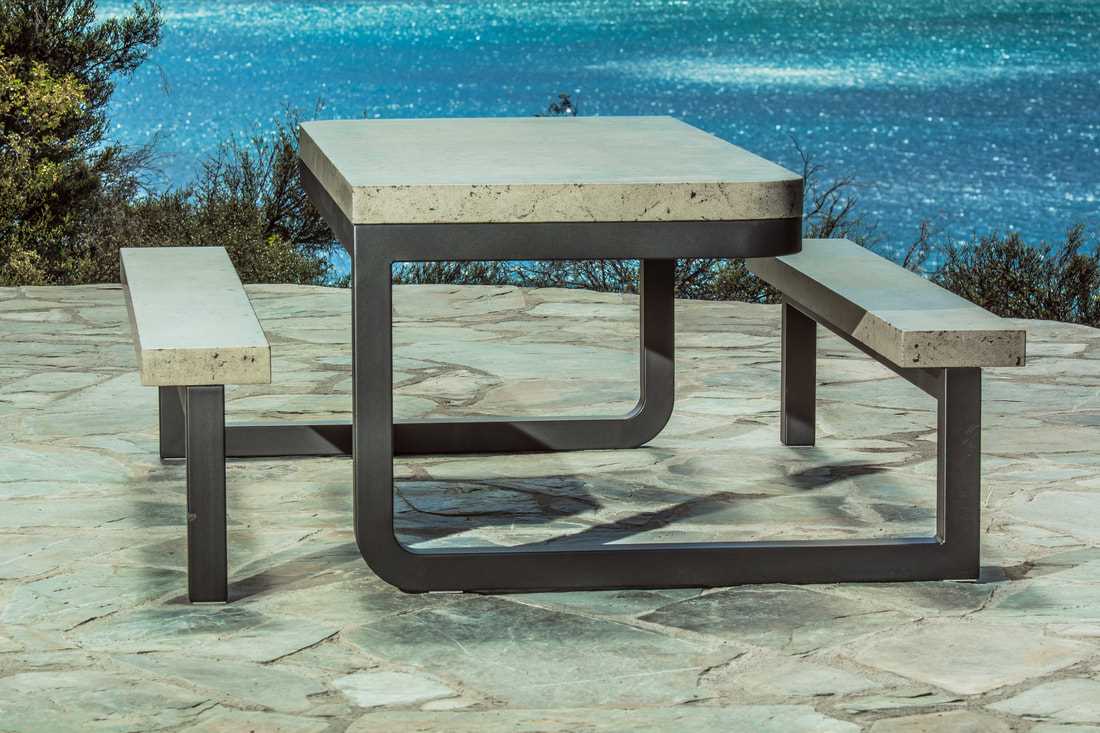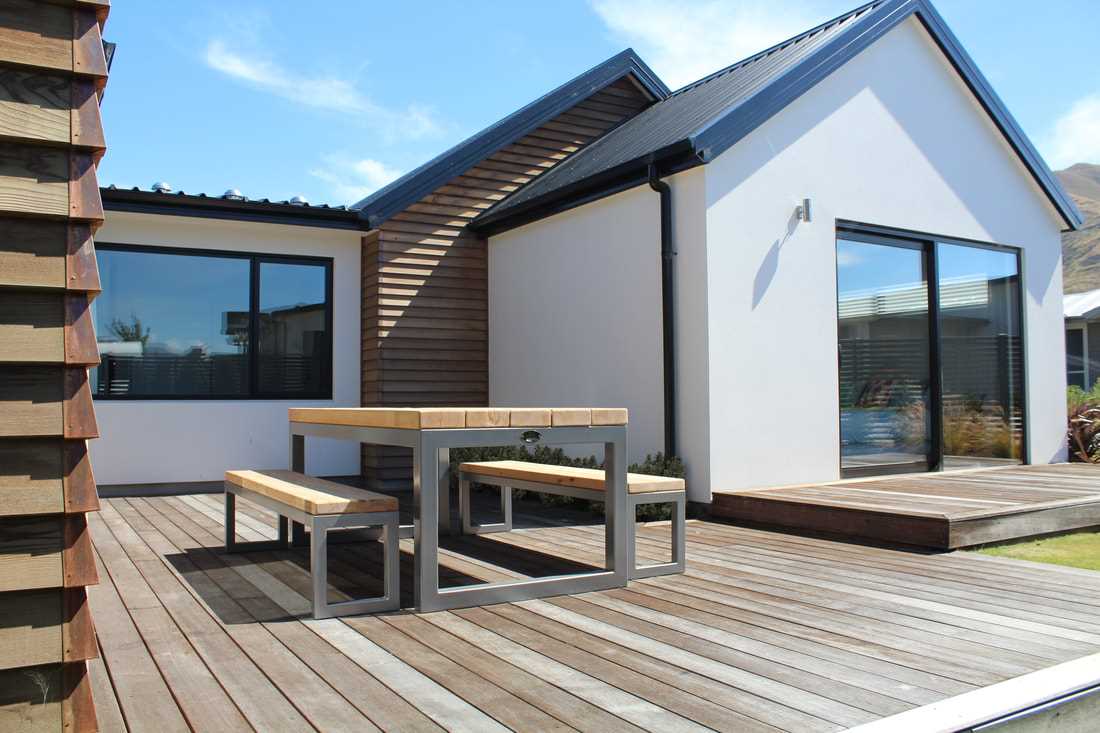 Quirky Designs continue to be manufactured in Wanaka in the South Island of New Zealand to this day. The business operates alongside Wanaka Stainless and is run by owner and founder Olly Lewis. The table designs speak to Olly's creativity, critical thinking and ability to problem solve. The designs also represent something unique about the Wanaka and central Otago region. The tables are iconic to Wanaka.
The porfolio tells a story of our customers. Each new model was developed as customers brought ideas to the table. We incorporated curves (Radius), new materials (polished concrete) and the X (IX and XX) shapes, and the Haig is even named after the client who requested it. Side tables and outdoor accessories followed as extra pieces were requested along the way.
We innovate to create furniture and accessories that combine individuality with exceptional lasting qualities. Quirky Design offers outdoor living the furniture it deserves: robust, able to withstand the harshest weather conditions and live with you season after season, year after year. Quirky designs are engineered to last a lifetime.
Best of all, our Quirky Designs bring people together, whether it's for a BBQ with friends, an outdoor Kiwi Christmas, or a bacon buttie on a Friday morning.